12 Days of COVID-19 Christmas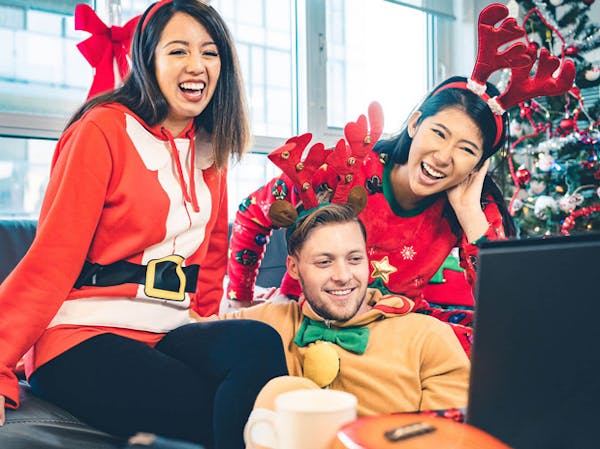 Due to the COVID-19 pandemic, the holidays this year are going to look a bit different than we're used to. But while some traditions may be forced to be put on hold until next year to ensure the safety of you and your loved ones, that doesn't mean that new traditions can't take their place! We've revised what "12 Days of Christmas" looks like this year, and below have listed the 12 new traditions you and those you live with can use to get in the Christmas spirit!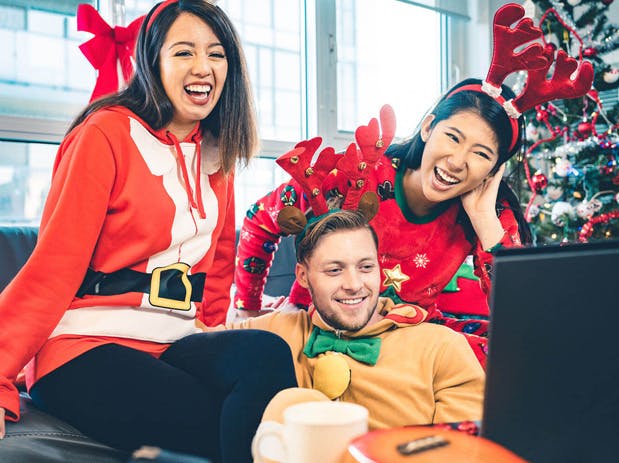 1. Host a virtual holiday party with friends and family who don't live with you.
Deciding to stay home to slow the spread of COVID-19 doesn't mean that you can't see your loved ones virtually this year. Schedule a video call for the holiday, instead! Try these ideas to make it festive:
Share your favorite recipes ahead of time, so everyone can eat the same food in different places.

If you're all eating different recipes, show off your creations to each other!

Honor your usual traditions if you can, for example, having each person say what they're thankful for.

Connect your laptop to the TV and dine on the couch to get a larger view of everyone.

2. Get crafty.
With all of your extra time spent at home, it's the perfect time to get crafty! Set up a DIY station (a "Santa's workshop", if you will!) in your own home to make handcrafted presents. This is a great way to channel your inner Santa's helper and some much-needed Winter Wonderland festivity.
If you've already purchased all of your gifts, you can make homemade holiday decorations to spice up your home decor. Some ideas: tree ornaments, table centerpieces, or a wreath for your front door. If you're handy with a sewing machine, make matching Christmas PJs for you and your family to wear during activity #5.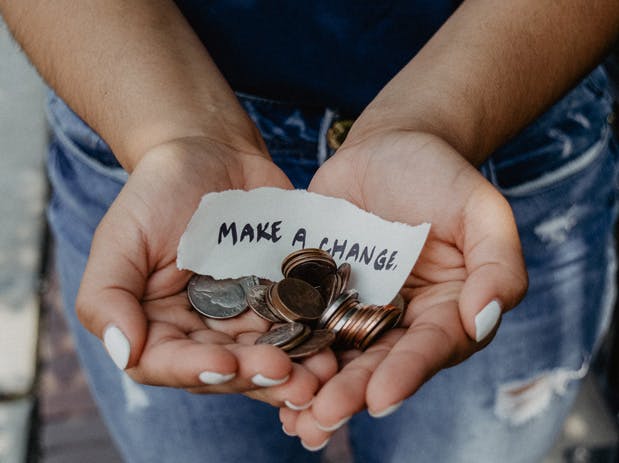 3. Give back to your community.
There's no doubt that giving back is a great way to spread holiday cheer. This year, given an increase in free time, individuals and families alike have the opportunity to be even more charitable than usual. Think about cooking a special holiday meal with your family to then donate to a local food bank or bringing clothes, shoes and household items to a nearby donation bin. Gift drives may not be accepting physical donations at this time, however, organizations like the Big Wishes Gift Drive are accepting gift cards. Whatever amount of time or money you have to donate, just remember that a little bit goes a long way when it comes to giving back!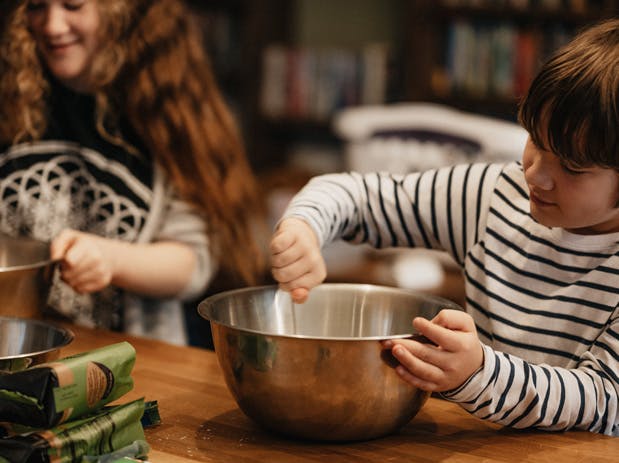 4. Bake.
Whether it's a family recipe that's been in the family for fifty years or the best looking recipe that popped up on Google, nothing will get you in the holiday mood faster than the smell of goodies baking in the oven. If you're looking for something quick & easy without sacrificing any flavor, we've totally got your back! Our Holiday Cupcake Kits come with frosting, sprinkles, candy and decorating tools, so you can make delicious holiday cupcakes. And if you're more of a cookie person, we've got our Take & Bake cookies, too!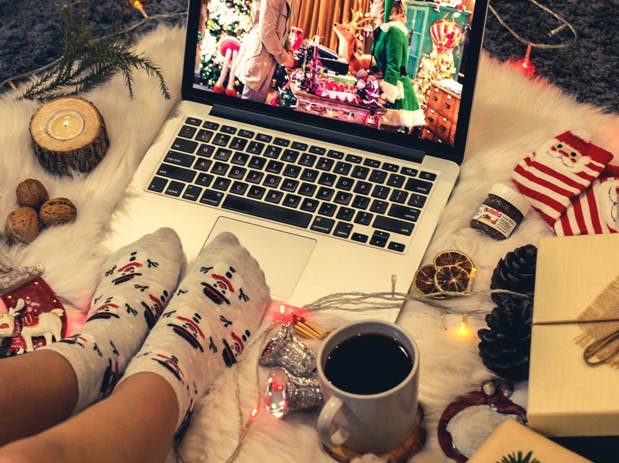 5. Have a holiday movie marathon.
Everyone has a favorite holiday movie, and many families already have an annual holiday movie marathon tradition in place. If you don't, this year is the perfect time to start - you've got plenty of time to kill staying indoors, after all!
Have everyone in your household choose a holiday movie (some of our personal favorites are Elf, Miracle on 34th Street, and Christmas Vacation), then either have a movie marathon all in one day, or watch one movie per night during the week leading up to Christmas. And don't forget the best part: have plenty of holiday goodies you can snack on during each movie (cookies and hot chocolate, anyone?).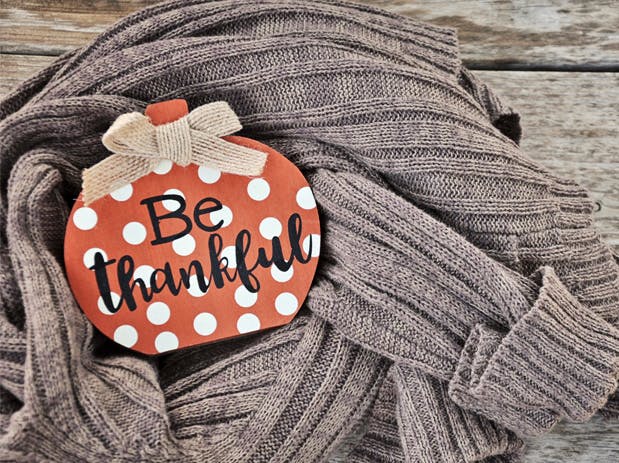 6. Participate in a gratitude activity.
There's no doubt about it: social isolation is getting really old. It's especially difficult to remain isolated around the holidays when you might normally be visiting family. During such a discouraging and mentally taxing time, it's important to remind ourselves of all of the good things we have in our lives. Try making a list of all the things you are grateful for, and spread the positivity by sharing your list with friends and family.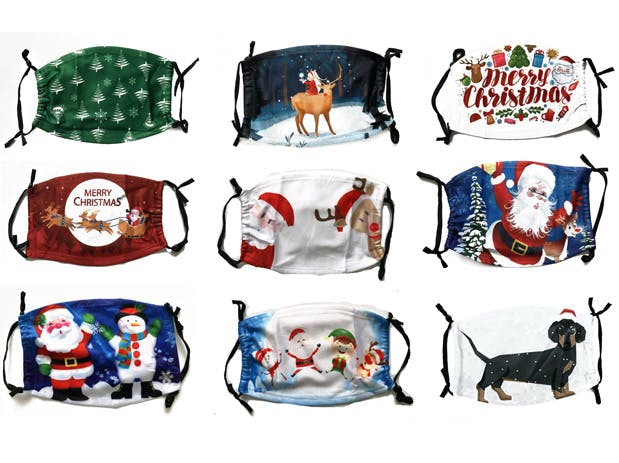 7. Make holiday-themed facemasks.
Given the continuing pandemic, you can never have too many facemasks. Order some festive fabric online, and get sewing! When you do leave the house, you can be safe AND in-the-spirit.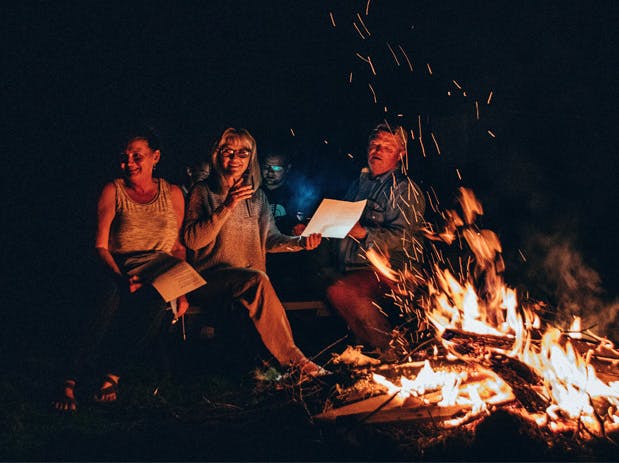 8. Bundle up and get outside.
If you are determined to get together with a very small group of friends or family who don't live in your household, bundle up and meet them outside! Take a walk around the neighborhood to look at all of the Christmas lights, or decorate your backyard with string lights and fake candles and enjoy steaming mugs of hot cocoa. For colder temperatures, you can gather in a socially distant manner around a bonfire to stay toasty warm (with all-you-can-eat s'mores, of course!).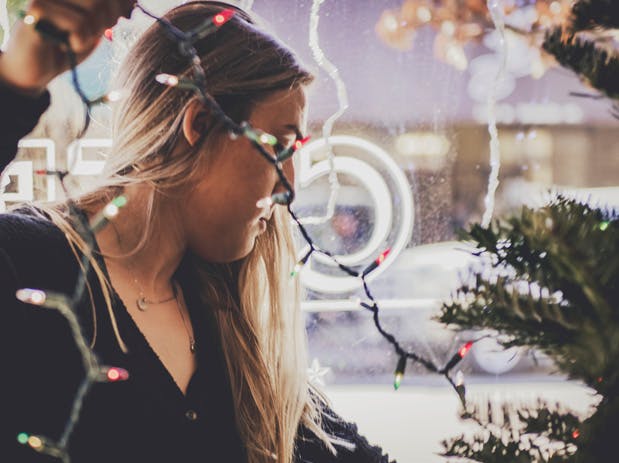 9. Decorate as festively as possible.
Since you're going to be spending the majority of your time at home this holiday season, you might as well turn it into a winter wonderland. Think string lights, candles, sparkles, boughs of holly, you name it! If you're on a budget or looking for more time to kill, refer to activity #5 for DIY decor ideas.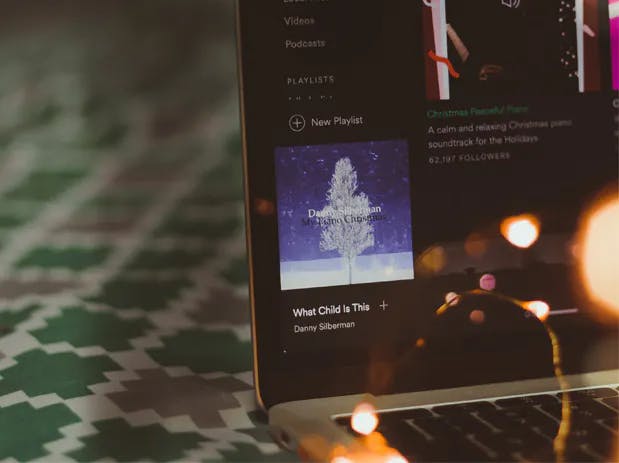 10. Make a Christmas playlist.
Compile a playlist of all your favorite festive tunes to help set the mood during your virtual Christmas party, craft-making, and baking! If you're feeling extra spirited and want to belt out the tunes, think about using this playlist for Christmas karaoke.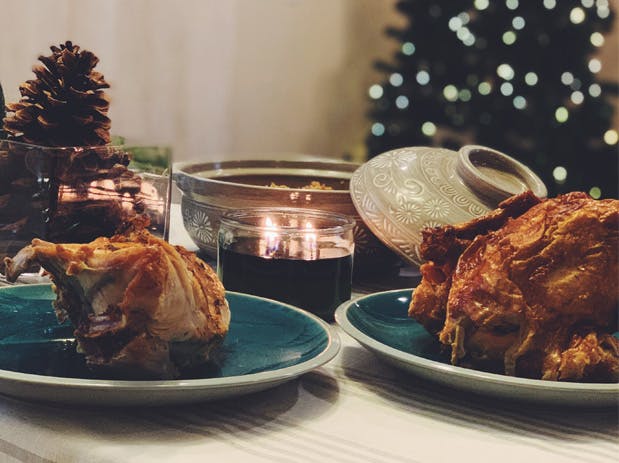 11. Safely prepare dishes and deliver them to family & neighbors without contact.
Making a homemade dish for a loved one or neighbor who can't cook for themselves is a really kind thing to do, especially around the holidays! If you're worried about any possible transmission of COVID-19, not to worry - the CDC says there's currently no evidence to support that COVID-19 is spread through food. Just make sure to practice social distancing when delivering the dish - feel free to leave it on the porch or another form of contactless delivery. Of course, continue to take other precautions just in case, like disinfecting your kitchen and food container, and washing your hands prior to & while cooking.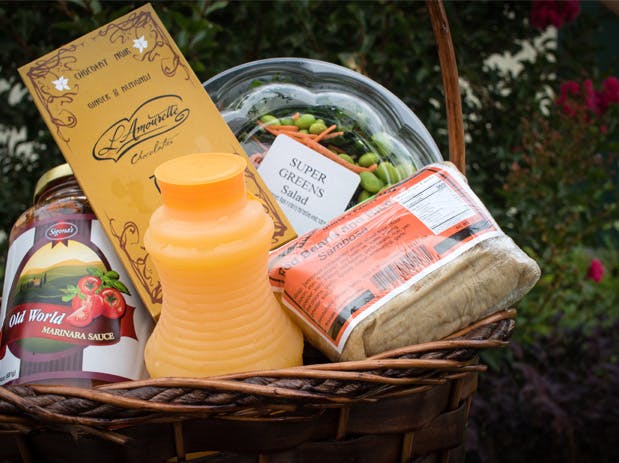 12. Give gifts that complement a COVID-19 lifestyle.
With COVID-19, social distancing, staying at home, and the wearing of cloth face coverings are the new norm. Giving gifts this season that align with these norms may not only be thoughtful, but useful too! A few COVID-friendly gift ideas include
Coffee, tea or hot chocolate gift baskets
A book subscription box
Stylish (holiday-themed!) face coverings
Super comfy clothes to wear around the house
Merchandise from your favorite bakery, Quebrada Baking Co! We've got Quebrada-themed to-go mugs and cozy sweatshirts :)
Hopefully, our revised version of 12 Days of Christmas will give you plenty of inspiration for making the holidays special this year while staying safe. If you end up purchasing our merch, Take & Bake cookies, or Holiday Cupcake Kits, make sure to post it on social media and tag us @quebradabakingco!