Our favorite New England Springtime (and COVID-friendly!) Activities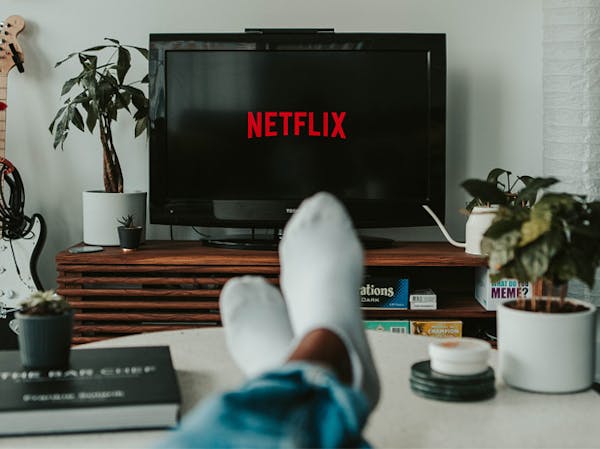 The wintertime in New England might be perceived as a winter wonderland, but when the cold (and snow!) drags on into February and March, it can get quite isolating and depressing. Not to mention, it's an even bigger challenge to find COVID-friendly activities during these colder months.
Although autumn usually gets all of the attention around here, the spring time in New England is quite underrated. It's almost the first day of spring here in New England, which means warm(er) temperatures, blossoms on the trees, more daylight, birds chirping, the sudden emergence of shorts and sandals far too soon... you get the idea! And all of these signs of spring give us New Englanders a lot of joy and excitement. We've decided to start looking forward to warmer weather by listing out our favorite (and COVID-friendly!) activities to do around New England in the springtime!
1. Go hiking (or walking)
Whether you're a seasoned climber, nature junkie or first timer, hiking in New England is the perfect spring activity, as you'll be able to enjoy clear skies and beautiful views without the heat of summer. And with countless mountains and trails in the New England area that vary in length and terrain, everyone should be able to find a hike or two within driving distance that matches their skill level. Consider putting some Quebrada Baking Co granola into your trail mix for a yummy snack along the way!
On the easier side
If you're looking for something on the easier side, Franconia Notch's Flume Gorge is a stunning natural gorge (gorge = a narrow valley between two mountains with a river running through it!) extending 800 feet into the Franconia Notch State Park in New Hampshire. The park has a 2-mile walking trail that takes you past waterfalls, cliffs, and other features, which makes it worth a visit for inexperienced and experienced hikers alike!
There are also plenty of walking trails in Massachusetts, like the Brook Path or the Elm Bank Gardens and Reservation in Wellesley, the Minuteman National Park trails in Concord, and the Cape Cod rail trail which extends from Dennis all the way to Wellfleet.
Short and moderately challenging
Standing at 3,165 feet, Mount Monadnock is one of the most-climbed summits in the world for good reason: the hike is just under two hours long, and once you summit, you can see a panoramic view of all six states of New England! There are also plenty of shorter hikes in the New Hampshire area, including all 16 of the mountains with still-standing fire towers. You can check out the list of family-friendly hikes here, and if you finish 5 of the 16 hikes, you'll earn a patch from the NH Division of Forests & Lands.
For major bragging rights (and not for the faint of heart)
If you find yourself in Maine, consider climbing Mount Katahdin. At 5,267 feet tall, this is Maine's highest mountain, and marks the end (or the beginning for some people!) of the Appalachian Trail. There are 5 peaks, but the reason people come from far and wide to hike it is for the trail that connects Baxter Peak, Mt. Katahdin's summit, and Pamola Peak. The trail is called the Knife's Edge, because it gets as narrow as a lobster trap in some places, as the Mainer's like to say, with a steep drop off on either side. The hike from bottom to peak can take anywhere from 5 to 8 hours, depending on hiking speed and trail taken.
To see the sunrise
Acadia National Park in Maine as a whole is a scenic wonderland, but the best view may be found at sunrise atop the park's Cadillac Mountain. At Cadillac's summit, the highest point on the North Atlantic seaboard, you will be the first to see the sun rising out of anyone in the United States. You can either drive to the top, or you may elect to climb it in the dark with a flashlight in hand. Either way, the rising sun glowing on Frenchman Bay will be breathtaking!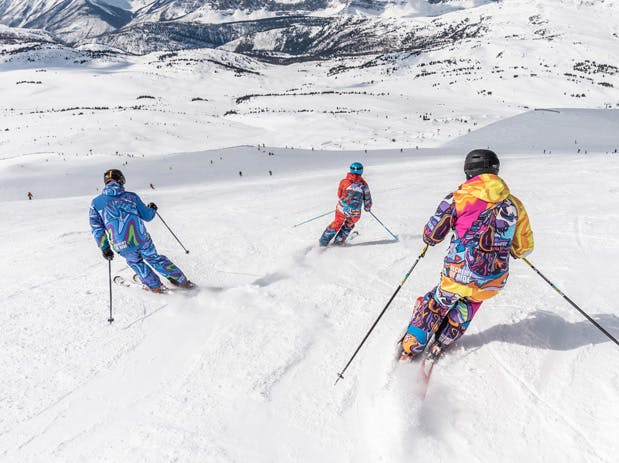 2. Spring skiing
Although winter skiing is amazing for the crisp air and fresh powder or smooth corduroy, what's not-so-amazing is the long lines, expensive lift tickets, and freezing cold temperatures. In the spring, ski tickets are much cheaper, the days are longer, the snow is softer (maybe a little slushy...), and the air is warm enough that you might even want to sit outside with a chilled beverage during your lunch break. To be honest, spring skiing isn't so much for the skiing itself as much as it is for the vibes, and you might even get to ski without a jacket on, which is pretty cool in itself. Most of the more southern mountains in New England might lose their snow pretty early on in the spring, but if you're able to venture further into Vermont and Maine, you might be able to ski or ride up until the end of April! Some of the best spring skiing happens at Sugarloaf, Mt. Killington, Sunday River, Sugarbush, Stowe and Loon Mountain.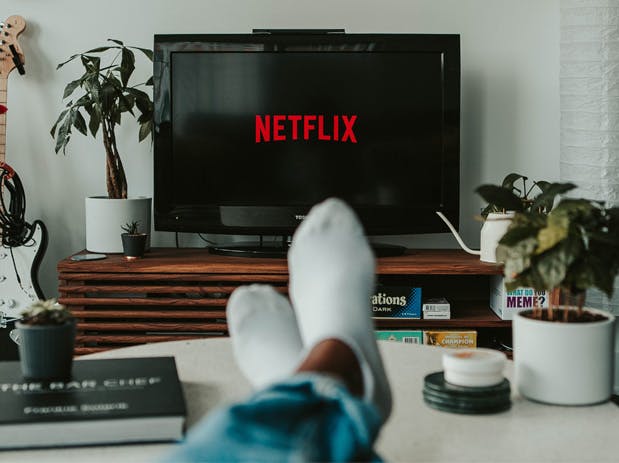 3. Try an alternative to the movie theaters
Movie theaters may be reopening, but public indoor movie watching is still a high risk activity. Luckily, we can still stream plenty of movies at home! Recreate the movie theater experience by stocking up on popcorn and your favorite movie theater candies, and watch a new flick you've never seen before. The Capitol Theatre in Arlington (Quebrada Arlington's neighbors!) sell their popcorn and movie treats for you to bring home, so you know you're getting the real thing (let's be honest, popcorn never tastes as good when you make it yourself). And if you're sick of watching movies at home, bring your treats with you to a drive in movie theater. There are 4 official drive-in movie theaters still standing in Massachusetts, the closest of which are in Mendon and Topsfield, and they will be reopening early spring.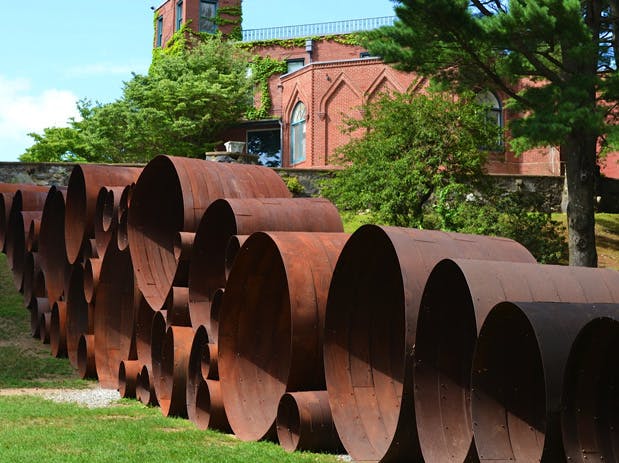 4. deCordova Sculpture Park and Museum
In rain or shine, bitter cold or blazing hot, the deCordova Museum & Sculpture Park lures art lovers of all ages to its 35-acre spread in Lincoln, MA. Open year-round and the largest park of its kind in New England, this premier outdoor sculpture park is the perfect place to get some fresh air while checking out large-scale, modern and contemporary, word-class sculptures. Currently, the park and museum are operating at a limited capacity and passes must be reserved online, so be sure to book a week in advance!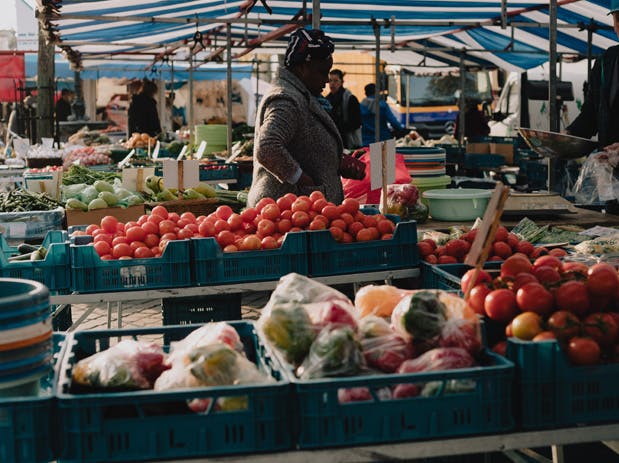 5. Go to a farmer's market
Not only are farmer's markets fun to attend, but they also support local businesses and farmers, keeps money circulating in the community, and is the best way to buy produce for the environment. In addition to fresh, nutritious produce, you might find specialty homemade goods, handmade crafts, and prepared meals, too! If you live in the area, there's a farmer's market located in Belmont town center and another located in Wellesley. Although most farmer's markets don't open until the tail-end of spring, be patient -- warmer weather will be here soon enough!
Find the closest farmer's market near you with this map.
6. Get take out beer and host your own beer sampling.
New Englander's love their beer. You can probably tell by the sheer number of fantastic and thriving local breweries in the region -- some of which produce the finest craft beers in the country. Stop by a local brewery (preferably one where you haven't tried many of their beers) and pick up a variety of different brews. Or, head to the liquor store and pick up one type of beer (e.g. Hefewiezen, IPA, Stout, etc.) across a variety of breweries. Pour a small amount of each beer into a stem glass rather than a pint glass, and rank the beers as you try them, making sure to cleanse your palate in between. We recommend trying Mighty Squirrel Brewery in Waltham, one of our personal favorites, or Craft Beer Cellar down the street from Quebrada in Belmont, where they sell DIY tasting packs!
7. Start a garden
Gardening is one of the most rewarding hobbies you can do -- it gets you outside, you'll get to work with your hands and nurture your seeds into beautiful flowers, fruits and vegetables, you might even break a sweat and get your heart rate up! Not only is gardening good for you physically (in that you get in some physical activity and you get to enjoy fresh produce) but mentally, too. If you're new to gardening, it's important to plant your seeds at the right time, or you may not find much success. It's helpful to know the average last spring frost date, which around here is mid-May. The Derby Farm Flower Shop in Arlington sells flowers and seed packets for spring planting and gardening, like cabbage, broccoli, lettuce, peas and spinach, which can withstand -- thrive, even -- in cooler weather.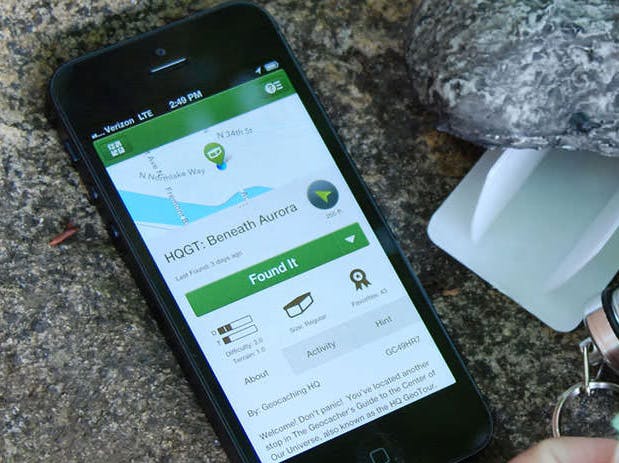 8. Geocaching
If you've never heard of geocaching before, it's essentially a gigantic outdoor treasure hunt, and all you need to participate is your smartphone (or any GPS enabled device) and a desire for adventure! Geocachers from all over the world stash hidden treasures in various locations from your local park, along a hiking trail, underwater, or on the side of a city street, and post the GPS coordinates on Geocaching.com. The caches themselves range in sizes and appearance, starting at the size of a film canister and up to the size of a large bucket, and typically contain a logbook for you to log your find. Once you find the treasure, you can either return the prize to it's spot or exchange it for something of equal or greater value for other geocachers to locate.
Suburban geocaching: Middlesex Fells, Medford, MA
Middlesex Fells is a popular hiking and recreational area right outside of Boston that has plenty of geocaches on it's trails. The terrain of the trails ranges from flat walking paths to more challenging, rocky hikes. Plus, on the highest parts of the trails, you're able to see an amazing view of the Boston skyline! A nearby bonus: Soundbites Cafe in Somerville is only a 10 minute drive away, and it is the perfect stop for a pre-geocaching adventure breakfast.
Rural geocaching: Quaboag Wildlife Management area, Brookfield, MA
There is a large collection of caches located along the trails of the Quaboag Wildlife Management area. The trails are lined with remains of an old apple orchard, and they are great for observing wildlife, like bird watching, identifying wildflowers, spotting animal tracks, and crossing beaver dams. Some of the caches are difficult to access, so if you're a newbie, we recommend starting out with Star Wars on Long Hill Road. A great place to stop while you're in the area is Brookfield Orchards Country Store, which is open year-round.
Urban geocaching: Worcester, MA
If you'd prefer an urban experience rather than rural while cache hunting, Worcester, MA is a great place to start. Here you'll be able to enjoy cuisine from around the world and explore public art while cache-hunting. There are plenty of history-related caches, for example, the Cathedra Vigorniensi. While you're here, take the opportunity to explore Worcester's Black-owned restaurants, the Worcester Public Market, and take a stroll down Shrewsbury Street, also known as "restaurant row."
Please be sure to check COVID-19 regulations and quarantine requirements on a per state basis prior to any travel outside your state of residence. Here are a few resources that are frequently updated:
CDC Travel During COVID-19 Guidelines
Interstate Travel in New England