7 Sweet (And Surprising) Ways to Use Iced Tea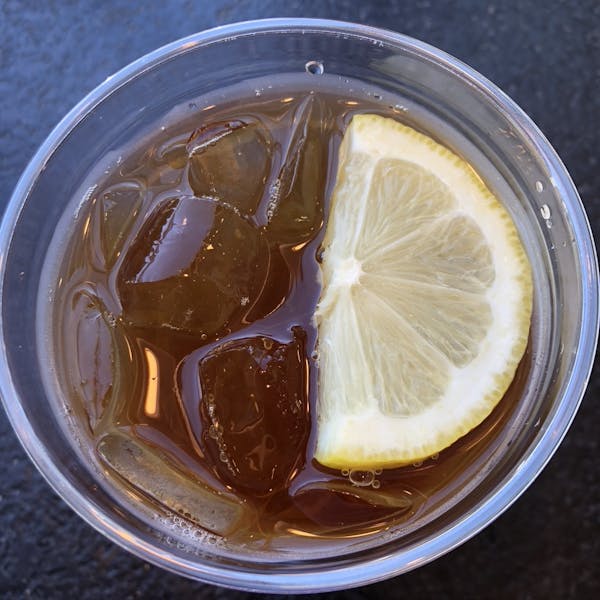 Summer is around the corner, and there's nothing as refreshing as a cool sip of iced tea to beat the heat. Fun fact: June is National Iced Tea month!
Iced tea isn't just a thirst-quenching treat, though: when unsweetened, it can have a number of incredible health benefits, from fighting cancer to helping with weight loss. Iced tea can be a refreshing drink, but there are also so many ways to use iced tea besides just drinking it. Looking for new ways to drink iced tea? We've got a full round-up of some amazing and creative ways to use iced tea!
The Cool History of Iced Tea
Iced tea has a long history in the U.S. You'll find iced tea in two traditional variations: iced tea and sweet tea. The big difference? Sugar.
Sweet tea, which originates in the South, has added sugar. In fact, many southerners swear by their sweet tea and drink it daily. It's not just a summertime drink, either. Many southerners will drink iced tea year-round. Outside of the south, you will find plenty of regular iced tea. It's traditionally served unsweetened or "black."
Tea plants first came to the U.S. in the 1700s, according to historians, when French explorer and botanist Andre Michaux imported the plants for wealthy Charleston planters. The tea plants were first planted in the late 1700s in South Carolina.
Old English and American cookbooks show us that tea was first served cold since the early 19th century in the form of cold green tea punches heavily spiked with liquor. The oldest recipes were made with green tea, not black tea, unlike more modern recipes.
7 Sweet (And Surprising!) Ways to Use Iced Tea
Iced tea can be a refreshing drink, but there are so many ways to use iced tea besides just drinking it. Given all the benefits, maybe it's time to start adding more iced tea into your day-to-day routine! If you're looking for new ways to incorporate iced tea into your daily life, try these ideas:
Serve It The Classic Way: Okay, okay, so this one is obvious. But there's no denying it: iced tea is probably best served with a couple ice cubes in a tall glass, cold and fresh. There's honestly nothing so satisfying! Try our Crimson Berry, Golden Green or Russian Caravan tea -- or a mixture of these! Our team in particular loves to mix Golden Green and Crimson Berry.
Use It As A Secret Hidden Cleaner: Try out this old hack! Pour iced tea into a spray bottle and dilute it with some water. The mix can be used as a multi-purpose cleaner. You can also use old dry tea leaves on your carpet and let them sit for a while. Later, vacuum them up. This will deodorize your space!
Cocktails: Iced tea works great in a number of mixed drinks. Mixing together an afternoon drink can be a great way to quench your thirst. Iced Green Tea Mojitos, anyone?
Make Popsicles: You can turn any tea into a homemade popsicle! Making your own sweet treats are a perfect way to beat the heat and quench your sugar cravings at the same time.
Combine with Seltzer or Ginger Ale: This is one of our personal favorites! Mixing some iced tea with seltzer or ginger ale is equally refreshing and tasty. We love to mix seltzer with Crimson Berry for a tangy, bubbly summer drink!
Brine Chicken: Iced tea isn't just for drinking! Try marinating your chicken in iced tea for some extra flavor. For example, sweet tea brined-fried chicken is a delicious southern favorite. If you're not a fan of fried chicken, you can marinate just about any chicken in iced tea for some added taste.
Smoothie It Up: Smoothies and iced tea? A perfect blend! Add some iced tea to your homemade smoothies, like this mango and green tea smoothie. Hint: this also works in Thai iced tea recipes.

Our Teas
We've been partnered with Mem Tea Imports, a tea supplier based in Cambridge, MA, for the better part of 20 years! Mem Tea provides our store with carefully sourced and award-winning teas, including loose leaf blends Crimson Berry, Golden Green or Russian Caravan (black) tea, and compostable Pyramid tea bags in China Green Jade, Blue Flower Earl Grey, Crimson Berry and Masala Chai. Mem holds educational classes about teas (currently virtual due to the pandemic), and the in-person classes include taste-testing! They also have monthly tea subscriptions, which is a great way to discover new teas.
Stop by one of our locations today and try our iced tea! Happy National Iced Tea month!