We're Expanding! Learn All About Our New Retro-Style Watertown Location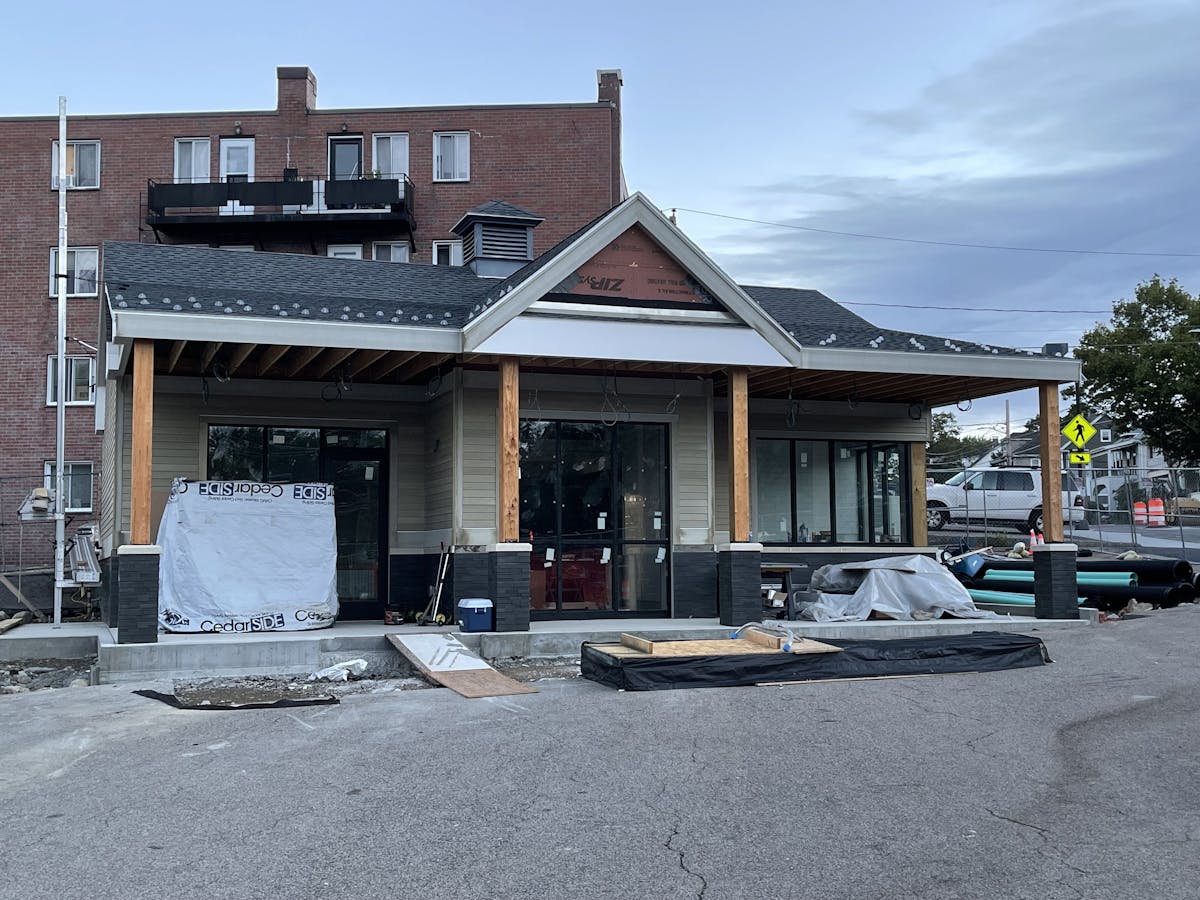 We're expanding!
This winter, we're opening up our fourth location in Watertown. We've been planning to expand since before the Covid-19 pandemic hit, and we're so happy to soon be opening the doors on our new retro-style neighborhood bakery!
Back when our mother, Kay, first started Quebrada Baking Company, she opened the bakery with one guiding principle: making it an honest business and providing fair, living wages and a positive work environment.
In fact, only recently have two employees retired after almost 40 years of service, and plenty of Quebrada's employees have been with the bakery for more than two decades! That's the legacy we've been living by, and that's why we're so excited to open another location.
Our History
We've come a long way since our mother, Kay, first opened Quebrada Baking Company in 1977. Kay first moved to Boston in 1976 with aspirations of becoming an independent filmmaker. However, she soon pivoted from filmmaker to baker when she was hired at Rosie's Bakery, owned by Judy Rosenberg, in Harvard Square. Kay never received a formal culinary education, but she had plenty of experience with baking -- she grew up in a German baking family, and had learned much of her skills from her mother, who was a talented baker.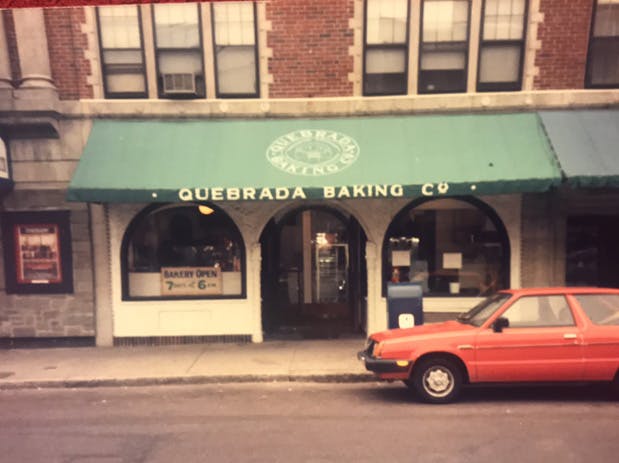 At Rosie's Bakery, Kay was tasked with developing an organic, sugar-free whole grain product line at Rosie's Bakery. Eventually, given the high demand for such products, Judy encouraged Kay to break off on her own, and in April 1977 Quebrada Baking Company in Arlington was born.
Fast forward a couple decades, and Emilie and Schulyer Wiggin (that's us!) co-own the Quebrada Baking Company. Our mother handed it down once the Belmont location opened its doors.
Neither of us imagined it would become our first - and only - careers. Working at Quebrada is like being part of a big, crazy, loving family.
"We fight like family, love each other like family and take care of each other like family. Our customers are like our big, crazy family too. There is always a friendly face," said Emilie.
Our Expansion
We've been planning to add another location to the Quebrada family for a few years now… but the Covid-19 pandemic had other plans. Instead, our baking company weathered restriction after restriction, trying to struggle through.
"It was one of the most difficult years but we weathered it relatively well. We have really loyal customers and people who wanted to support us and continued to buy cakes and coffee. We are getting through it," Emilie Wiggin said.
With this expansion, we wanted to give our young, talented staff more opportunities for growth within the company.
"This is our way of building more structure within our team and being able to promote and offer more responsibility to our people," Emilie said.
Schuyler's wife, Kayla, who's originally from Watertown, found our new location: an old gas station at 281 Orchard St. Instead of an old gas station, we're transforming the location into a retro-style bakery! We first started construction six months ago, and it should be completed early this winter.
Our new 1,200-square-foot location will be similar to our Belmont location in many ways, and it'll still have all of our fans' favorites: chocolate croissants, cinnamon buns, chocolate chip cookies, granola, scones, and of course...fresh brewed coffee!
All of our locations are open 6 a.m. to 6 p.m. daily. You can also book our food truck for private events. If you want to stock up on some of our favorites, you can always order online.
We look forward to welcoming you all to your new neighborhood bakery in Watertown soon!